Osel's mission is to develop and commercialize a broad portfolio of Live Biotherapeutic Products (LBPs) that prevent or treat abnormal conditions resulting from disruptions of the human microbiome. Osel is a pioneer in the field of LBPs, having filed its first IND with the FDA in 2003 for the clinical testing of a live biotherapeutic.
Osel's approach is to treat dysbiosis by repopulating the microbiome with beneficial bacteria to restore a healthy and protective microbiota.
The primary focus of our work is women's health, with indications including bacterial vaginosis, obstetric complications, and recurrent urinary tract infections. Other areas of interest include disorders of the gastrointestinal tract and oncology. Our product pipeline is demonstrating exciting therapeutic potential, with two clinical stage products and ongoing clinical trials.
Peter P. Lee, Founder and Executive Chairman
Dr. Lee is a pioneer in the field of emerging biotechnology, specializing in immunology and the Human Microbiome, with more than 20 years experience in basic and clinical investigations to bring products through the rigorous FDA approval process.  Dr. Lee co-founded Osel in order to translate research into commercial products that harness the human microbiome. Dr. Lee is also Billy Wilder Endowed Professor and Chair of Immuno-Oncology at the City of Hope Comprehensive Cancer Center. Previously a faculty member of Stanford University, Dr. Lee trained in hematology and immunology.
Dr. Lee has published more than 100 articles in peer-reviewed journals and received significant grant awards from the National Institutes of Health, US Department of Defense, and Stand Up To Cancer.  He is an elected member of the American Society for Clinical Investigation.
Laurel A. Lagenaur, PhD, Director of Research
Dr. Lagenaur was Osel's first employee and has led development of Osel's Lactobacillus technology platform as the Director of Research. She was the principal investigator on numerous research grants, including Osel's first SBIR grant to develop MucoCept-HIV as a novel live biotherapeutic to prevent HIV transmission in women. Dr. Lagenaur is a molecular biologist with extensive experience in virology and bacteriology. She received her doctorate in Microbiology and Immunology from Stanford University, and completed a post-doctoral fellowship at the University of California, San Francisco before joining Osel.
Tom Parks, PhD, Director of Product Development
Dr. Parks is a 35-year veteran of the pharmaceutical and biotech industries. He has served as the Director of Product Development since 2006 and has had roles in formulation and process development, clinical and regulatory. Prior to joining Osel, Dr. Parks worked at Cellegy Pharmaceuticals, where he established R&D programs in skin and gastrointestinal diseases, and Boehringer Ingelheim Pharmaceuticals, where he spearheaded drug discovery programs in inflammation and autoimmune disorders. Dr. Parks received his doctorate in physiology and pharmacology from UCSD and was a research fellow at Yale University.
Michael Cannon, Board Member
Mr. Cannon is a 40-year veteran of the life science industry with deep chemistry background and international senior management experience overseeing R&D, manufacturing, business development and operations. Mr. Cannon spent the majority of his career with SICOR Pharmaceuticals, where he was in various leadership roles including Chief Scientific Officer, Divisional President, Head of Business Development and board member. In 2004, SICOR was sold to TEVA for $3.4 billion. Mr. Cannon represents Diamondhide, a fund that has invested in Osel. In addition to Osel, Mr. Cannon also serves on the Board of Directors for WaterStone Pharmaceuticals, a pharmaceutical company located in China.
Sandy Chau, Board Member
Sandy Chau is the founder and Chairman of Suma Ventures. Mr. Chau has been a successful entrepreneur and investor, identifying major trends and actively participating in those trends either as entrepreneur or investor in multiple industries and geographies. Mr. Chau received his Chemical Engineering degree at UC Berkeley, and became a pioneer in the semiconductor industry in Silicon Valley in early 1970s. He founded the AAMA (Asia America Multi-Technology Association) which has become Silicon Valley's largest and most prominent organization bridging entrepreneurs, senior executives and investors doing business between Silicon Valley and Asia. He has also created and managed major real estate investment portfolios in both China and the US.
Robert Lee, Board Member
Dr. Robert P. Lee, a 30-year veteran of the computer industry, is Executive Chairman of Achievo Corporation. He co-founded the company in 2002 and served as its CEO from 2002 through 2008. Dr. Lee's previous leadership as president and CEO includes Accela, Inc., Inxight Software, Inc. and Insignia Solutions. Dr. Lee also served as Executive Vice President at Symantec Corporation where he led the acquisition and integration of many companies, including Norton Computing. He was Senior Vice President at Shared Medical Systems Corporation (now merged with Siemens), and earlier in his career held various technical and business management positions at IBM and Computer Sciences Corporation. Dr. Lee previously served as chairman and president of Silicon Valley's Asia America MultiTechnology Association (AAMA).
Craig Cohen, MD, MPH
Craig R. Cohen, MD, MPH is one of the leading reproductive infectious disease experts in the world.  He is professor of obstetrics, gynecology & reproductive sciences at the University of California San Francisco (UCSF), and co-director of the University of California Global Health Institute. Dr. Cohen has collaborated with Osel Inc. since 2007 in the clinical development of LACTIN-V through Phase 1, 2a, and 2b studies. In addition, he served as principal investigator of a grant from NIAID/NIH for the pre-clinical development of MucoCept-CVN, the lead MucoCept product candidate.
Dr. Cohen has over 28 years of experience leading clinical and translational investigations to improve women's reproductive health. His work focuses on two major areas: 1) development of live biotherapeutic products, like LACTIN-V and MucoCept-CVN, to prevent bacterial vaginosis and its sequelae, and 2) HIV care and prevention research in developing countries.
Dr. Cohen completed his MD at the University of Louisville, obstetrics & gynecology residency at Northwestern University, and fellowship in reproductive infectious disease and Masters of Public Health at the University of Washington. In 2003 he joined the faculty at UCSF. Since then he has raised over $200 million in grants and contracts from the NIH, CDC, Bill & Melinda Gates Foundation, Doris Duke Charitable Foundation, Children's Investment Fund Foundation and through private philanthropy. Dr. Cohen has published over 250 peer-reviewed publications leading to over 14,000 citations. In addition, in 2020 he became the founding editor-in-chief of Advances in Global Health published by UC Press.
Gary Schoolnik, MD
Gary Schoolnik, MD, is Professor of Medicine (Emeritus, Active) in the Department of Medicine, Division of Infectious Diseases at Stanford Medical School. He is also Associate Director of the Institute for Immunology, Transplantation and Infection at the university and is an Attending Physician in Internal Medicine and Infectious Diseases at Stanford University Hospital.
Dr. Schoolnik attended Stanford University. He received his MD degree from the University of Washington in Seattle and was Intern, Resident and Chief Resident in Internal Medicine at the Massachusetts General Hospital in Boston. Dr. Schoolnik was an Associate Physician and Research Associate in microbial biochemistry and genetics at The Rockefeller University in Manhattan before joining the Stanford Medical School faculty.
Dr. Schoolnik's research has focused on the genetics, genomics and systems biology of pathogenic microbes. He led the Gates Foundation funded tuberculosis genome sequence and bioinformatics database, TBDB.org, and was PI of the NIH-funded Systems Biology of M. tuberculosis international consortium "TBSysBio". He served on the NIAID National Advisory Council and co-chaired the NIH's Blue Ribbon Committees on Bioterrorism as well as the committee on the Human Microbiome. Dr. Schoolnik is the founding editor of the journal Molecular Microbiology. While at Stanford he served as Chief of the Division of Infectious Diseases and Geographic Medicine, and as Associate Dean, office of Academic Affairs.
.
Toni Choueiri, MD
Toni K. Choueiri, MD is the Director of the Lank Center for Genitourinary (GU) Oncology at Dana-Farber Brigham Cancer Center and the Jerome and Nancy Kohlberg Chair and Professor of Medicine at Harvard Medical School. He is the Co-Leader of the Kidney Cancer Program at Dana-Farber/Harvard Cancer Center. His work has led to the establishment of several novel and prognostic factors in advanced renal cell carcinoma (RCC). His biomarker work has shed light on complex immunogenomics mechanisms contributing to response and resistance to targeted therapy and immunotherapy. He is the lead investigator of multiple national and international phase I-III trials in GU cancers.
.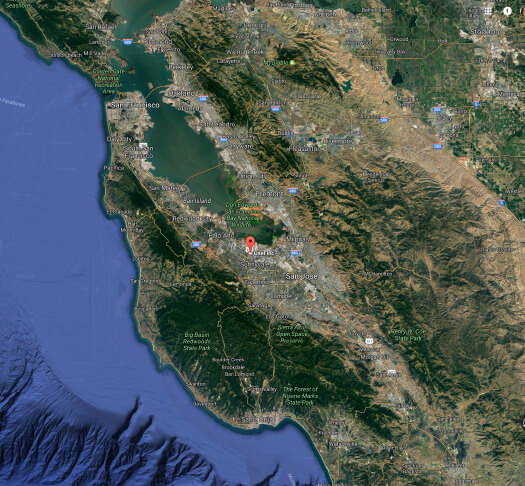 Osel Inc is located in the heart of the Silicon Valley